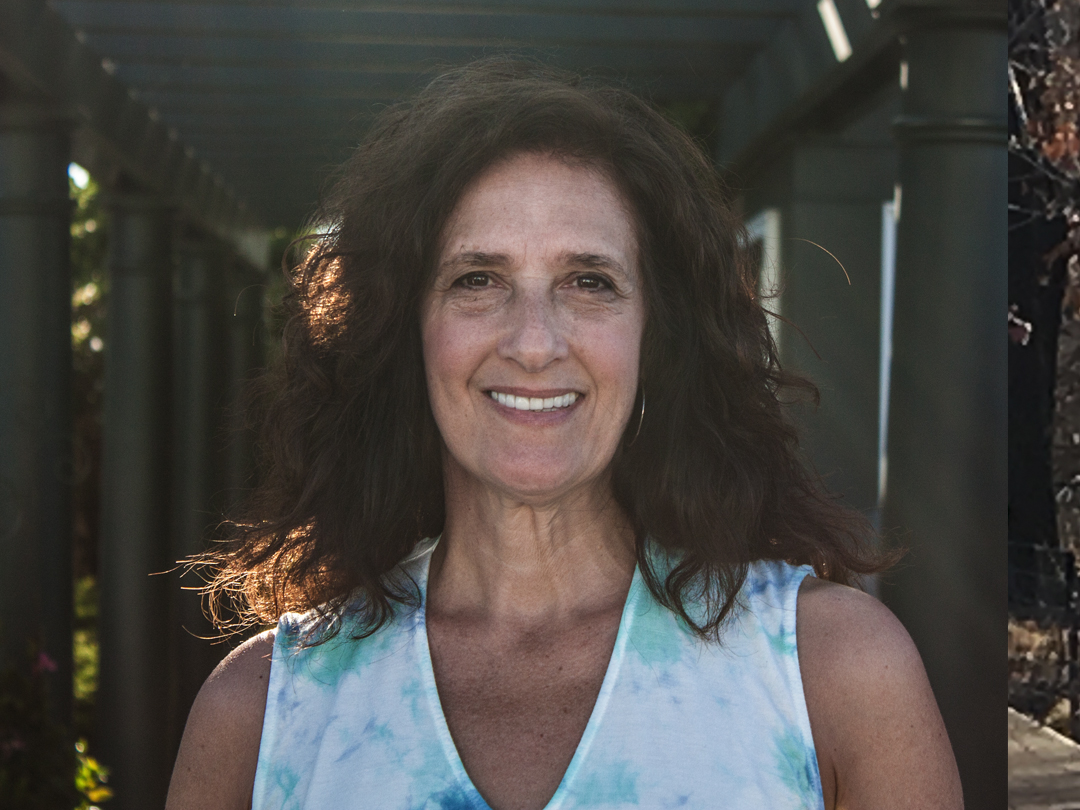 Hi, I'm Tina Malonis, a Certified Holistic Health Coach, and Culinary Nutritionist and I live in NYC. I work with people who want to take a more active role in their health through diet and lifestyle upgrades to move toward their wellness goals.
My Journey
I wasn't always eating homemade granola and drinking green shakes. My awakening has been slow and steady. As a teenager in Dracut, MA I ate plenty of processed food growing up; Pop Tarts, Captain Crunch and other sugar-bomb cereals, bologna sandwiches with Wonder Bread and Devil Dogs were staples. No one questioned the ingredients back then.
I moved to NYC to find my "artist life" after receiving my Fine Arts Degree from Boston University. It was a roller coaster ride of stress, excitement, adventure, heartache and many food explorations. The pineapple diet was the most memorable and I recall how I could barely think straight after three days, although I was thin, which at that time was the objective. I biked everywhere with my helmet and portfolio and freelanced in illustration.
For a short period of time I worked with catering companies, which ignited my passion for cooking, and in 2002 I went to culinary school at ICE in the city. After two years in restaurants as a cook, I went back to ad agencies as an art director, where I had worked before culinary school, which often was very stressful. "This has to go out tonight" was the phrase heard over and over. Working long hours at a desk job (imagine chains around your ankles) can take a toll on your body, which needs to move. Red wine was my go-to stress reliever and eating late and going right to bed on a full stomach became a recipe for a rough night of sleep. Exercise time was fit in on weekends, maybe. My passion for nurturing through healthy food has grown over the years. I became a personal chef, wanting to share my love of healthy cooking and I recently became a Culinary Nutritionist through the Academy of Culinary Nutrition program, which focuses on the power of healing through whole foods.
Healing Time
My real thrust into health though evolved through a tragedy. In 2012 my boyfriend suffered a minor stroke. He was released after tests and was told to "call if he had questions." That was it for support! Anyone who's had a minor stroke can relate to how life shifts immediately. IF this happened once, can it happen again? WHY did it happen? HOW can I fix this? The fear alone is numbing, and he frantically searched for answers from any doctor or practitioner who would speak with him. His personality changed too, indicating subtle changes had taken place in his brain. A month later the second, more powerful stroke happened, and he passed away after a month in the hospital.
Part of my healing involved learning about meditation, and deep breathing exercises. I also tapped into my spiritual and creative sides. I began painting more and made exercise a seamless part of my life. I wanted to learn further how to prevent debilitating chronic illnesses and read book after book on the healing power of whole, organic foods and how to reduce stress. In 2015, I enrolled in the Institute for Integrative Nutrition (IIN) where I studied and became inspired by the world's top health and wellness experts. Here are some of my mentors and teachers in the field of Functional Medicine:
Deepak Chopra, MD World Leader in Mind-Body Medicine, Director of Education at The Chopra Center, Bestselling Author
David Katz, MD, MPH, Authority on Preventive Medicine and Weight Management, Director of the Yale Prevention Research Center
Andrew Weil, MD, Bestselling Author and Expert on Integrative Medicine and Mind-Body Interactions
Susan Blum, MD, MPH, Functional Medicine Doctor, Founder of Blum Center for Health
Mark Hyman, MD, Founder, and Medical Director of The UltraWellness Center, Bestselling Author
David Wolfe, recognized Expert and Bestselling Author on Superfoods and Raw Nutrition
"The first wealth is health" — Emerson
I continued to explore superfoods and several detoxes. Not starving detoxes, but healthy meals throughout the day to balance blood sugar and eliminate foods that often cause inflammation and autoimmune issues. I felt better than ever, and my energy increased incredibly. I continued my education to deepen my knowledge about the systems in the body with functional nutritionist Andrea Nakayama's in Full Body Systems. Learning the physiology of what's happening on a cellular level, has given me the tools and confidence to guide people to listen to their body to search for the root cause of their illness and help them work toward their wellness goals, rather than a pill-for-every-ill, which is often the solution in conventional medicine. You can learn more about my process here.
I'll guide you using functional nutrition tools to connect the dots on how habits, food and lifestyle choices, environmental toxins, and stress, may be the cause of your diminished energy levels, hormonal imbalances, and digestive issues. We'll look at the web of interactions in your body on a cellular level, and you'll learn how simple diet and lifestyle upgrades can be a big part of your treatment plan. Through individual coaching session, I'll meet you where you are on your health journey.
Are you ready to become more invested in your wellness? If so, connect with me to book your 15-minutes to start the conversation.
Let's get started on this healthy journey together.