Schedule Free 15-Minute Consultation
Becoming involved with your journey to better health and more energy is a powerful step. The more you learn about your immune system and steps to keep it healthier, the more empowered you'll feel to eat whole foods, learn how to manage stress, and change old habits that keep you from the deep sleep you crave. You'll begin to take ownership of your wellness. How cool is that?
Our environment is toxic, but there are many changes you can make to protect and nurture yourself through better lifestyle habits and whole food vs processed.
Schedule a free 15-minute conversation to talk about your goals and to discuss which program is the right fit for you.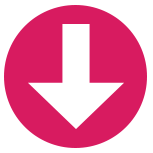 Let's move forward on your wellness journey together.
I'm thrilled that you are ready to take the first step by booking your free initial consultation.